Chispa Texas (Spanish for spark) is a program of the League of Conservation Voters (LCV) with the single aim to better and create healthier environments in Latinx communities and communities of people of color. South Texas has one of the most expansive histories of racist environmental policies that have allowed for the expansion of oil and gas corporations into communities of color, ultimately comprising their health.
Our focus lies in building Latinx power in Texas to combat the climate crisis-including fighting for our communities' health and holding lawmakers and polluters accountable. So often, Tejano communities are disproportionately impacted by poor environmental policies. We are fighting to build a space that allows for the people's right to clean air, clean water, clean energy, and a healthy environment they can be proud of. For us, this is more than simply putting solutions on the table.
Chispa Texas wields the power of the people and the strength in our voice to rally and engage grassroots communities, drive awareness and inclusiveness, and boost the local communities' participation in governance and democracy. Our hope is that we will continue to shape critical environmental policies and decisions that directly affect our people, our environments and ultimately, our future. We are tackling institutions like the Texas Commission on Environmental Quality and fighting for legislators to control predatory corporate polluters to make our voices heard.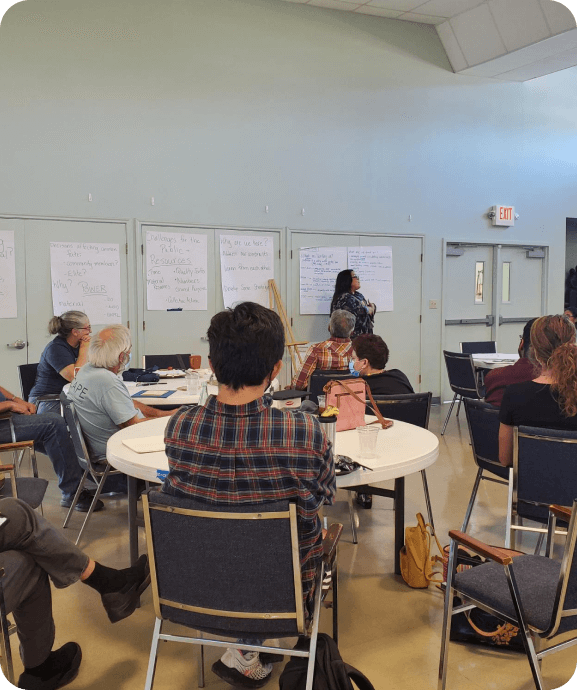 Chispa Texas is brought together by the foundation of unity. We count on the people of South Texas to help us become the most powerful force for change in combating climate and environmental challenges in Latinx and low-income people of color communities. We're here because we believe in the power of community as a game-changer, not only to advance clean energy initiatives but to also address major environmental and social injustices.
Chispa Texas is counting on Tejanos for individual support and the strength of communities who have been a target of environmental injustice for decades. Help us;